The turn : the hollows begins with death
Book
2017
"#1 New York Times bestselling author Kim Harrison returns to her beloved Hollows series with The Turn, the official prequel to the series that will introduce you to a whole new side of Rachel Morgan's world as they've never seen it before! Can science save us when all else fails? Trisk and her hated rival, Kal, have the same goal: save their species from extinction. But death comes in the guise of hope when a genetically modified tomato created to feed the world combines with the government's new tactical virus, giving it an unexpected host and a mode of transport. Plague rises, giving the paranormal species the choice to stay hidden and allow humanity to die, or to show themselves in a bid to save them. Under accusations of scientific misconduct, Trisk and Kal flee across a plague-torn United States to convince leaders of the major paranormal species to save their supposedly weaker kin, but not everyone thinks humanity should be saved, and Trisk fights the prejudices of two societies to prove that not only does humanity have something to offer, but that long-accepted beliefs against women, dark magic, and humanity itself can turn to understanding; that when people are at their worst that the best show their true strength, and that love can hold the world together as a new balance is found"--Provided by publisher.
Item Details
Series:
Subjects:
Genre:
ISBN:
9781501108761
9781501108716
1501108719
Edition: First Gallery Books hardcover edition.
Description: 441 pages ; 24 cm.
Link to PAC
Readers who enjoy the detailed world of The Hollows will welcome a quicker-paced visit to the sinister and hedonistic Nightside, an otherworld hidden in plain sight in the middle of London. Both series protagonists are honorable, vulnerable and haunted. -- Katherine Johnson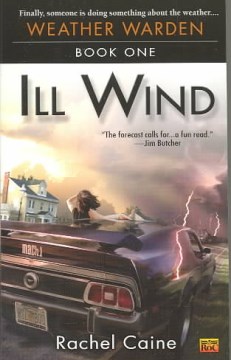 The Hollows books and the Weather Warden series are mysteries with paranormal and supernatural elements featuring protagonists with special powers and a world in which the supernatural is an everyday occurence. Weather Warden is quicker paced and lighter in tone. -- Rebecca Sigmon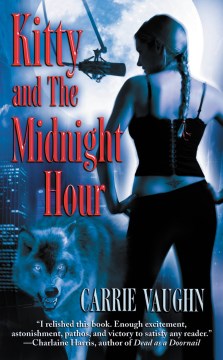 The Hollows series starring Rachel Morgan takes place in an alternative modern-day Cincinnati. Fans of the Hollows might enjoy the Kitty Norville series, set in an alternative, modern-day Denver. Both are richly detailed, fast-paced and humorous, and feature otherworldly creatures. -- Nanci Milone Hill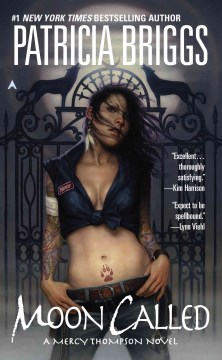 Both fantasy series focus on strong-willed, intelligent women; one's a witch while the other is a shapeshifter. Despite stubborn, independent streaks, they find ways to thrive and form strong friendships with other rich characters. Witty writing and fast-paced plots abound. -- Lauren Havens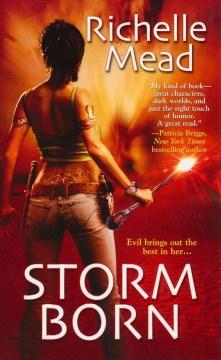 Fans of fast-paced, witty, and romantic urban fantasy stories will enjoy both the Dark Swan and Hollows series, both of which feature a tough, sexy, and spunky female protagonist either fighting against or developing relationships with dark magical figures. -- Derek Keyser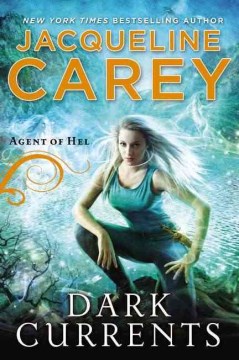 Though Agent of Hel is lighter fare, each series stars smart female protagonists comfortable in both the mortal and the supernatural realms. These world-building tales are fast-paced and richly detailed; demons, witches, and vampires abound, as well as good-natured humor. -- Mike Nilsson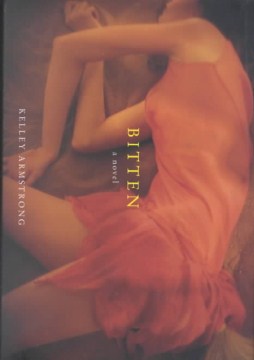 The Hollows books and Women of the Otherworld feature witches who function seamlessly in normal human society and among supernatural beings, encountering challenges from both humans and their everyday, supernatural jobs. The Women of the Otherworld series is faster paced; both series have complex plotting. -- Rebecca Sigmon
While the Stephanie Plum Mysteries do not feature the occult and paranormal elements of the Hollows series, these adventurous tales share the characteristics of witty banter, humorous tone, and outlandish plot lines. -- Rebecca Sigmon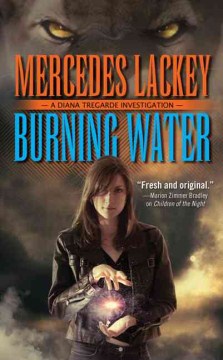 The Hollows books and the Diana Tregarde Investigations are dark and fast-paced urban fantasies in which a female protagonist fights evil stemming from paranormal creatures. -- Rebecca Sigmon
Professional Reviews
There are no professional revews for this title.
Additional Information
There is no additional information for this title.