The Infinite Sea The Second Book of the 5th Wave
EBook
2014
The riveting follow-up to the New York Times bestselling The 5th Wave, hailed by Justin Cronin as "wildly entertaining."   How do you rid the Earth of seven billion humans? Rid the humans of their humanity. Surviving the first four waves was nearly impossible. Now Cassie Sullivan finds herself in a new world, a world in which the fundamental trust that binds us together is gone. As the 5th Wave rolls across the landscape, Cassie, Ben, and Ringer are forced to confront the Others' ultimate goal: the extermination of the human race. Cassie and her friends haven't seen the depths to which the Others will sink, nor have the Others seen the heights to which humanity will rise, in the ultimate battle between life and death, hope and despair, love and hate.   Praise for The 5th Wave   "Just read it."—Entertainment Weekly   "A modern sci-fi masterpiece."—USA Today   "Wildly entertaining . . . I couldn't turn the pages fast enough."—Justin Cronin, The New York Times Book Review    "Nothing short of amazing."—Kirkus Reviews (starred review)   "Gripping!"—Publishers Weekly (starred review)   "Everyone I trust is telling me to read this book."—The Atlantic Wire
Other Items In This Series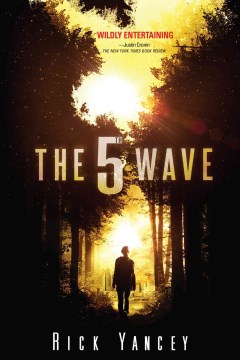 Cassie Sullivan, the survivor of an alien invasion, must rescue her young brother from the enemy …
"Cassie Sullivan and her companions lived through the Others' four waves of destruction. Now, wit…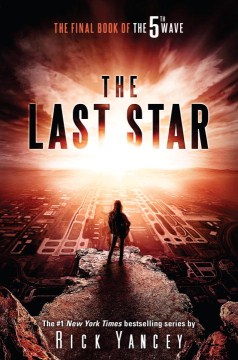 "In the epic conclusion to the 5th Wave series, Cassie, Ben, Ringer, and Evan confront the Others…
Reader Reviews
★★★★★ Wow! this book is amazing!
By KinseyH7-3 on Tue, 14 Nov 2017 09:40:17
The book, "The Infinite Sea" by Rick Yancey is a fantastic book. It is the second book of The 5th Wave series. This book is science fiction and it is adventure/romance. What I like about the writing style of this book is that it goes back and forth between characters. This helps me understand the book and gives me a better understanding of the characters thoughts and feelings. I really liked this book, it was very well written. The book's main characters are Ringer and Alex. I love these characters so much. They make this book so much better because they have troubled love. "'You're free' Alex whispers." Ringer and Alex love each other very much, they just have trouble keeping their relationship. I would recommend this book to anyone.
☆☆☆☆☆
By qwert123 on Sat, 10 Jan 2015 11:15:01
The beginning of the first book was great, but by the ending I did not really care what happened to the characters.
★★★☆☆ The Infinite Sea
By Patron50449 on Mon, 01 May 2017 21:45:49
Good book although not quite as riveting as the first one. Nice to see Yancey continue character development and focus on some of the other lesser people. More information being revealed about the aliens and their intentions. The 3rd book should wrap things up nicely.
Professional Reviews
There are no professional revews for this title.
Additional Information
There is no additional information for this title.