The Rosie project
Book
2013
Item Details
Subjects:
ISBN:
9781476729084
9781443454445
9781443422666
1443454443
1443422665
Edition: 1st Canadian ed.
Publisher, Date: Toronto : HarperCollins, 2013.
Description: 329 p. ; 23 cm.
Notes: Publisher, pagination and printing dates may vary.
Link to PAC
Other Items In This Series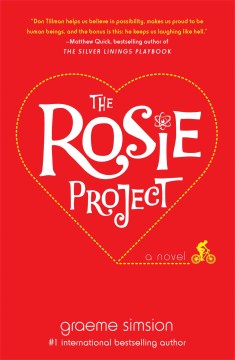 Don Tillman, a brilliant geneticist, thinks that having women fill out a six-page, double-sided q…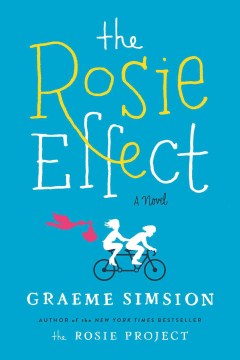 Don Tillman and Rosie are back again, and they've relocated to New York. Rosie is continuing he…
Although the Nerd series novels are traditional genre romances and the Rosie novels are mainstream fiction, both engaging series focus on the humor found in social awkwardness and star nerdy men and lively, free-spirited women. -- Mike Nilsson
These series are Heartwarming, and they share: the genre 'Romantic comedies' and the subject 'Dating (Social customs)'.
These series share: the genre 'Mainstream fiction' and the subjects 'Marriage' and 'Dating (Social customs)'.
These series are Funny, and they share: the genre 'Romantic comedies' and the subject 'Marriage'.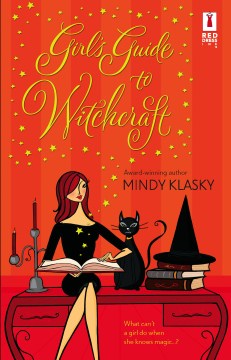 These series are Funny, and they share: the genre 'Romantic comedies' and the subject 'Dating (Social customs)'.
These series are Heartwarming and Funny, and they share: the genre 'Romantic comedies' and the subject 'Dating (Social customs)'.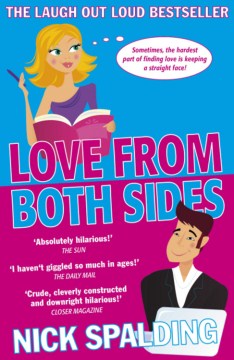 These series share: the genre 'Romantic comedies' and the subject 'Dating (Social customs)'.
Reader Reviews
★★★★★ fun love story
By Bedford Summer Readers on Wed, 17 Aug 2016 09:39:52
I thoroughly enjoyed this book. It was a fun, quirky and erudite love story with hilarious and touching moments.
★★★★★ The Rosie Project (staff review)
By Etc. Newsletter on Sat, 07 May 2016 11:24:36
Being completely enthralled by a book is a very rare experience for me. I like a lot of books, but I absolutely adore very few. From the unforgettable protagonist, to the melding of uproarious humour and a lot of heart, I adored everything about Graeme Simsion's The Rosie Project. Simsion hooked me from the very first line - "I may have found a solution to the Wife Problem". Without knowing how similar the two characters are, I heard The Big Bang Theory's Sheldon Cooper speaking Geneticist Don Tillman's line in my head. Empirically motivated, Don can memorize and master the production of each cocktail in a bartender's how-to guide, but knows he struggles with emotional relationships, capable of counting the number of people he considers a friend on one hand. Don has Asperger's, he just doesn't know it. To minimize the amount of wasted time dating elicits, in a quest to find a suitable wife Don creates a survey, with questions related to BMI levels, alcohol consumption, and perceived intelligence. Don believes finding a life partner will be as easy as knowing what he wants, and finding someone who matches those characteristics on paper. While the reader may not be shocked, Don is quite surprised to learn just how wrong this particular bit of logic could be. There are definitely moments where Don's way of thinking is funny, but I very much appreciated how his Asperger's wasn't treated as a source of humour, or "problem" to overcome. Just like the rest of us, Don is who he is, and he is loved for it. Full of heart-warming moments, funny revelations and the most abnormal courting methods known to man, readers will easily connect with Don's search to find another person whose personal brand of weird meshes with his. I highly recommend this novel. This review originally appeared in the Etc. Newsletter: http://www.kpl.org/newsletters
★★★★★
By Patron80976 on Tue, 05 May 2015 23:01:32
I loved this book. The story is fun and sometimes funny, at other times odd, but a really good read.
★★★★☆ Fun Book!
By 77876 on Fri, 19 Jun 2015 18:14:18
The Rosie Project is narrated by an oddly charming and socially challenged genetics professor on an unusual quest: to find out if he is capable of love. When Don Tillman sets out to find the perfect partner, he knows she will not be a barmaid, a smoker, or a late-arriver. Yet Rosie Jarmon is all these things. She is looking for her biological father, a search that Don might be able to help her with. An unlikely relationship blooms, forcing Don to confront the whirlwind that is Rosie—and the realization that love is not always what looks good on paper.
★★★★★ The Rosie Project
By Patron14835 on Sun, 22 Feb 2015 10:43:28
What a quick and fun read.
★★★★☆ Don't we all wish that love were just a bit more r
By Westerville Library Staff on Wed, 12 Nov 2014 12:03:01
As someone who is so often - despite all of the intentions to the contrary - controlled by emotion, I saw a lot to envy in Don's approach to the world. Don't we all wish that love were just a bit more rational? - Tamara, Computer Services
★★★★★ Rosie Project
By hpl summer reading on Sun, 24 Aug 2014 18:26:05
So sad that this is the author's first and only novel. Very well written and with a sense of humor. He takes us on a journey of a professor with Aspergers who is seeking a wife and reminds us that we all have challenges or flaws and struggles. Welcome to the human race.
★★★★☆ Hilarious Tale of the Search to Find Love
By MPL Adult Services Staff on Thu, 22 May 2014 15:39:50
The Rosie Project by Graeme C. Simsion tells the story of Don, a genetics professor with tendencies that make one think of Asperger's syndrome. Don has decided it's time for him to find a wife, so naturally he creates a questionnaire for women to fill out to narrow down the candidates to the one best-suited for him. In the meantime, he begins working on a project with Rosie, who, although she is the most beautiful woman he's ever met, does not fulfill his requirements for a suitable wife. Though often painful, Rosie's project is a hilarious tale of the search to find love.
★★★★☆ A Fun Read
By jamie_mi on Mon, 05 May 2014 19:39:41
This was a unique, amusing romance. I enjoyed the book and thought it was a fun read. The main character was completely fleshed out but the author could have spent more time on Rosie's character. The main character was supposed to be some sort of genius but he didn't factor in some crucial details when trying to find out the identity of her biological father. Halfway through the book I found myself wondering how they could ignore such an obvious person. They went all over the world to collect DNA without thinking through all of the possible candidates. Something was lacking in the book but I'm not quite sure what it was.
★★★★★ the rosie projcet
By susie1 on Fri, 18 Apr 2014 16:22:29
This is a light fun read. I enjoyed it very much,found myself laughing out loud.
Professional Reviews
There are no professional revews for this title.
Additional Information
There is no additional information for this title.