Betrayed : a Rosato & Associates novel
Book
2014
"The women of Rosato & Associates return, after the relaunch of the series that started with Accused. This second entry, Betrayed, stars Judy Carrier, who has had the starring role in only one previous Rosato book. When Betrayed opens, Judy Carrier finds herself at a crossroads in her life. Her best friend, Mary DiNunzio, has just become partner and is about to become a bride, leaving Judy vaguely out of sorts. She's not jealous, but she's not happy either and she's wondering where her own career and love life are going. To make matters worse, she is rocked to her emotional foundations when she learns that her beloved Aunt Vicky has been diagnosed with breast cancer. She races to her aunt's side, and so does Judy's mother, only to find that her aunt is dealing with the sudden death of a friend who had been helping her through chemo. The friend, Emelia Juarez, was an undocumented worker at a local farm, but her death doesn't look natural at all, to Judy. Judy begins to investigate, following a path that leads her into an underground world far more dangerous than she ever imagined. Judy has to dig to uncover what happened to Emelia, and at the same time unearth the secrets in her own family"--Provided by publisher.
Item Details
Series:
Subjects:
Genre:
ISBN:
9781250074362
9781250027702
9781250027696
1250074363
1250027691
Edition: First edition.
Description: 343 pages ; 25 cm.
Link to PAC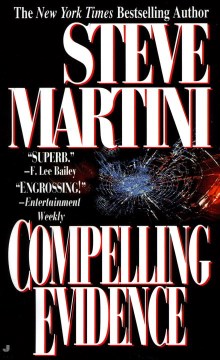 The legal thrillers in the Paul Madriani and the Rosato and Associates series feature sympathetic characters and plenty of plot twists. Bennie Rosato is a female attorney, so her stories have a slightly different point of view from Madriani's. -- Rebecca Sigmon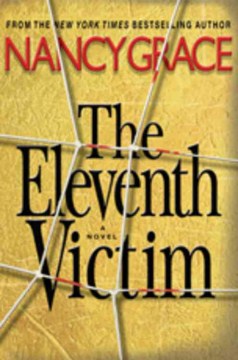 Strong female protagonists, either attorneys or psychologists, star in these big-city suspense thrillers. The Rosato novels feature more intricate plots and complex characters, but both are equally compelling and fast-paced. -- Mike Nilsson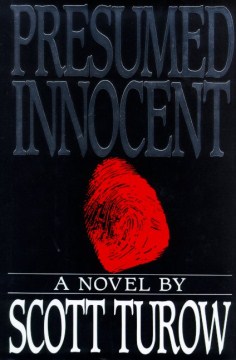 Intricately plotted and fast-paced, these absorbing legal thriller series chronicle the deeply intertwined professional and personal lives of groups of dedicated lawyers, judges, and criminals, centering on Kindle County's legal team, and the cutthroat Philadelphia law firm Rosato and Associates. -- Melissa Gray
The Alexandra Cooper Novels and the Rosato and Associates Novels are fast-paced, atmospheric tales of gritty crime in an urban setting. Both series feature intelligent and strong protagonists who investigate, solve, and prosecute crime. -- Rebecca Sigmon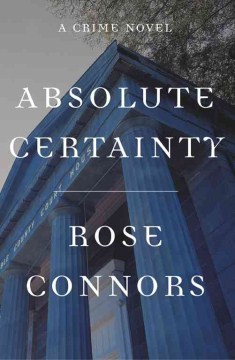 These two series of legal thrillers feature female protagonists who willingly tackle any case that comes their way. The authors of both series bring real-life legal experience to the writing table, providing the reader with accurate and engaging details. -- Rebecca Sigmon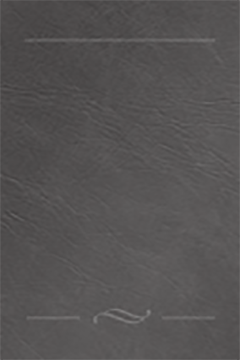 The Rosato and Associates novels and the Rachel Gold books are legal thrillers featuring female lawyers, sharp senses of humor, and investigative and courtroom details, though the Rachel Gold series is slightly more ribald in tone. -- Rebecca Sigmon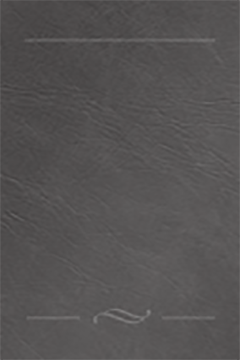 For readers who like legal thrillers with a touch of humor, set in a big city, the Rosato and Associates novels and the Kali O'Brien books might fit the bill. These detailed stories feature highly intelligent and determined female protagonists. -- Rebecca Sigmon
The female lawyer-detectives in these two series pursue justice at all costs, but their personal lives are under examination as much as their professional lives are, at no cost to fast-paced, well-developed plot lines. -- Rebecca Sigmon
These series share: the genre 'Thrillers and suspense' and the subject 'Women lawyers'.
Reader Reviews
☆☆☆☆☆
By sunmist18 on Tue, 27 Sep 2016 19:11:39
This was my first Scottoline book. I give it solid 4?s. Very well written. Easy to follow. The book has few interesting twists. I've added Scottoline to my favorite authors list.
★★★☆☆ Okay.. but author has done better
By ksweet71 on Wed, 03 Aug 2016 12:23:01
As a previous reviewer stated, this was okay, but not one of her best. There was too much going on and the story just didn't seem to flow as well as some of her others. I read 'Legal Tender' in less than 2 days.. this one took me over 2 weeks.. I kept putting it down and trying to get back into it.. too much going on with main character, her boyfriend, mother, aunt. It just seemed like you would get started and ready to go and then next chapter was something totally unrelated. It was ok, and I would recommend if you needed 'something' to read but Lisa has SO MANY other books to chose from, why not browse through her collection?
★★★★☆ Good read
By LPL Patron44786 on Tue, 02 Jun 2015 21:07:29
I enjoyed getting to know about Carrier's personal life. Scottoline has two gendre of writing. I enjoy both. Great writer. This book had suspense in the right places.
★☆☆☆☆ betrayed
By Westerville49347 on Fri, 13 Feb 2015 14:58:37
Scott online has failed in this novel. Unlike her previous novels the legal battles and investigations take a backseat to Carrier's personal life where she is battling her mother, aunt, boyfriend, and Rosato. Her actions are often stupid and I'll advised. I kept hoping the story would get better but it never happened, prepare to be disappointed.
Professional Reviews
There are no professional revews for this title.
Additional Information
There is no additional information for this title.